I have discovered in the last couple years that pesto can be far more creative than the basic combination it is typically known for:
Basil
Pine nuts
Parmesan
EVOO
Don't get me wrong, I love that classic combination! But, how much more fun to mix and match and play around with flavors! By today I would simply describe pesto as a combination of fresh leafy greens, some type of nut, and a fat – usually a combination of EVOO and Parmesan. Although sometimes I leave the Parmesan out all together.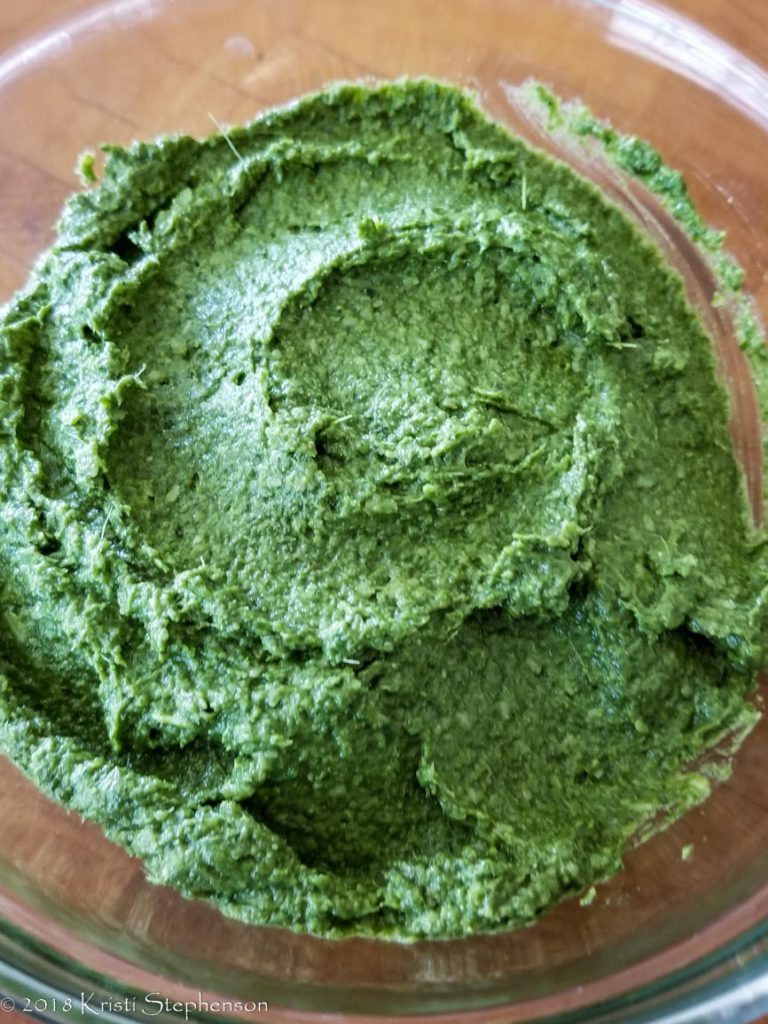 So when I came home from the grocery store recently with a big bunch of organic carrots, and had a huge pile of gorgeous, fresh, leafy carrot tops, I decided to save them and try making a carrot top pesto!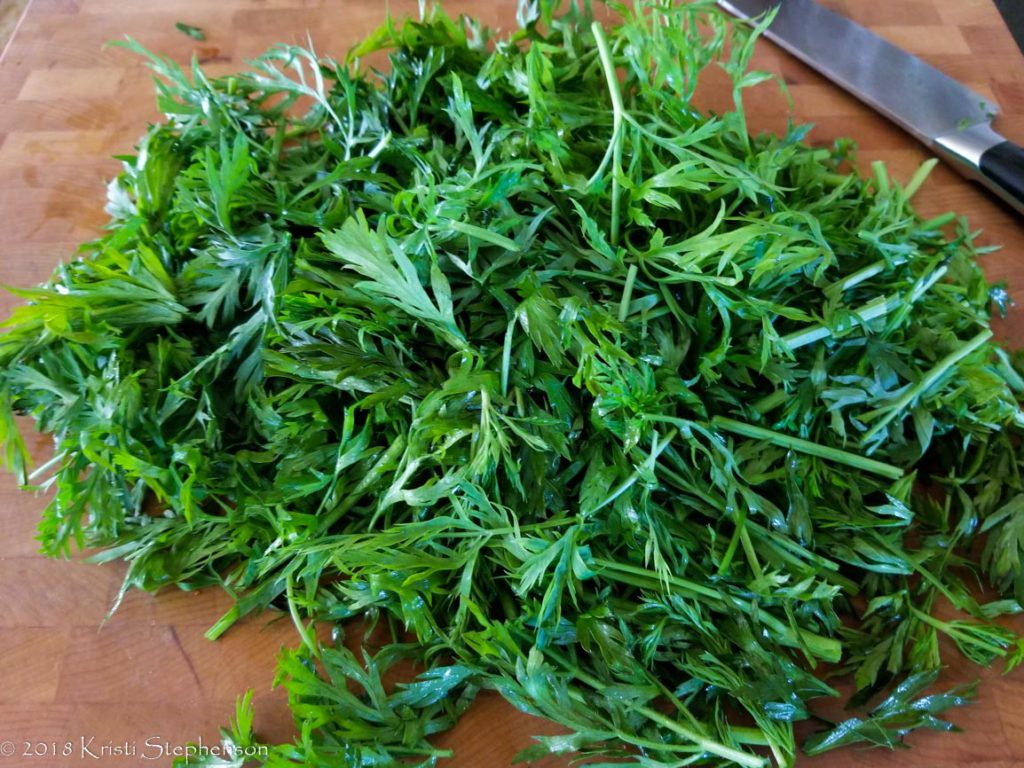 On a side note, I would like to clear up one thing. It seems like there is a common misconception that carrot tops may be poisonous. The first time I harvested carrots from my garden, I felt guilty getting rid of half of a delicious vegetable I had grown myself! At the time though, I found a lot of conflicting information on if carrot tops are edible. So I decided to play it safe and just compost them. But looking into this again recently, I found enough reputable sites assuring me there is no problem eating carrot tops. So I decided to give it a try! (And I am happy to report I have eaten this carrot top pesto with no ill affects. :))
I love pesto, and have found that always having some on hand makes for a quick and flavorful topper for fish, pork, chicken, etc. Of course tossing it with some pasta, or my favorite zucchini noodles, is an excellent option as well! It just so happens I recently ran out of my last frozen batch of pesto (kale-arugula-walnut). So it was perfect timing to make more!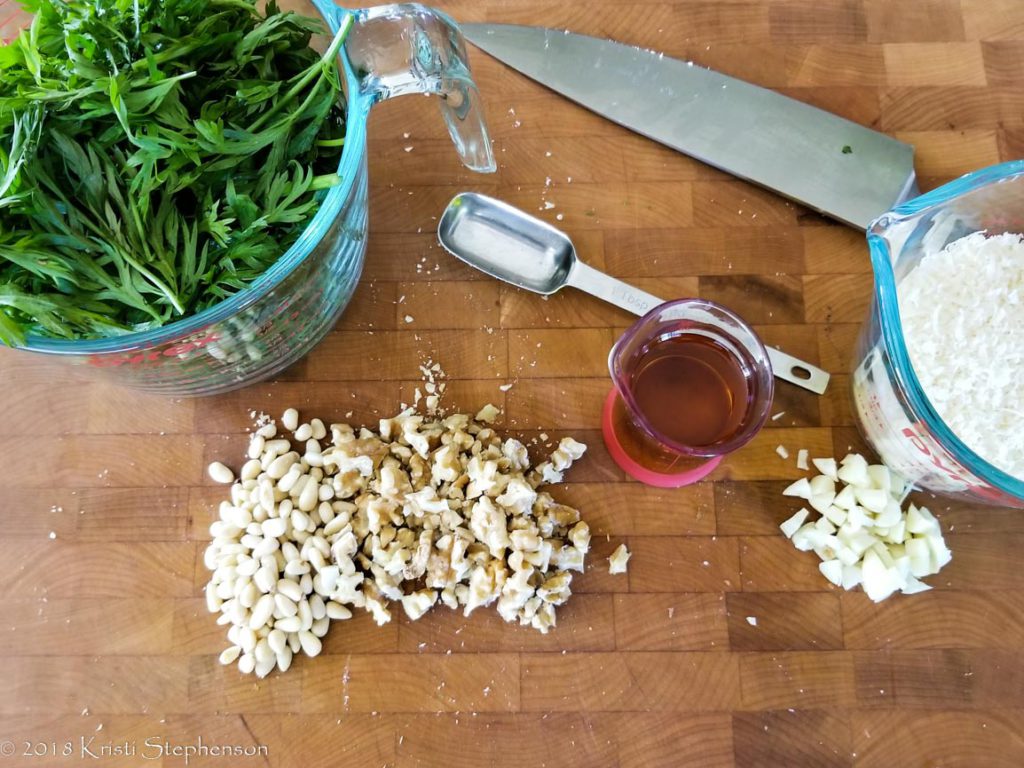 I used the basic pesto recipe in this Essentials of Classic Italian Cooking cookbook (below) to get a feel for proportions of ingredients. Then I customized from there.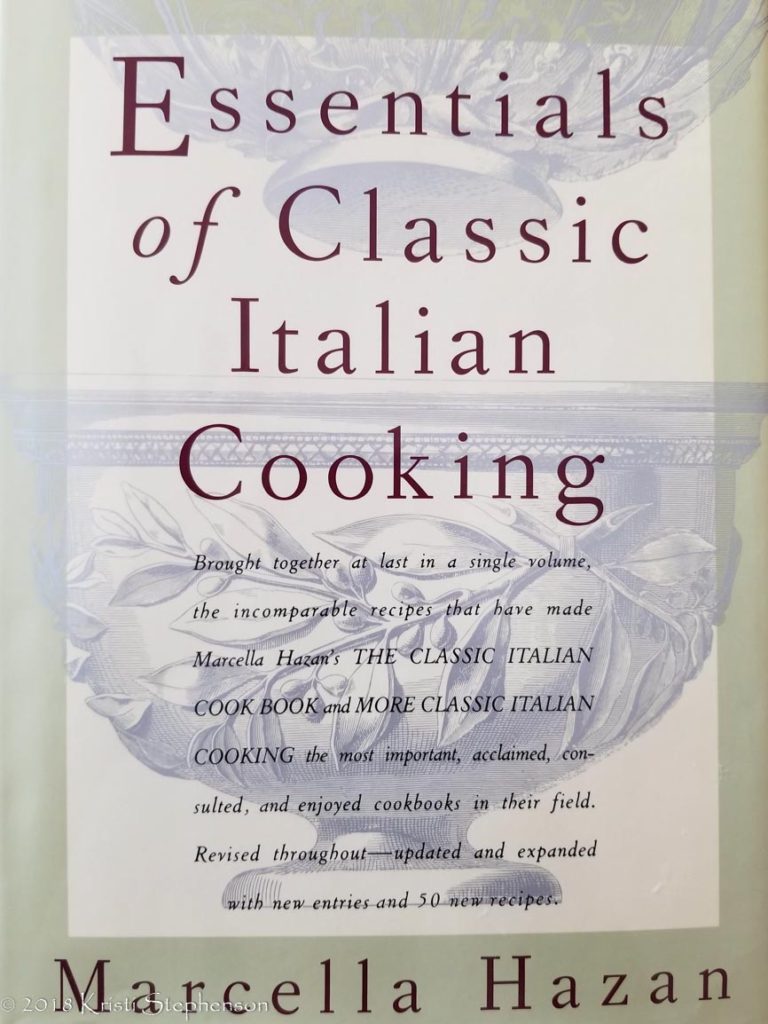 I only had a few pine nuts in the cupboard. I decided to use those up, and then for the rest of the nuts I used walnuts. You could really substitute any type of nut in here, and play with the flavor profile too!
Ready to give this a try?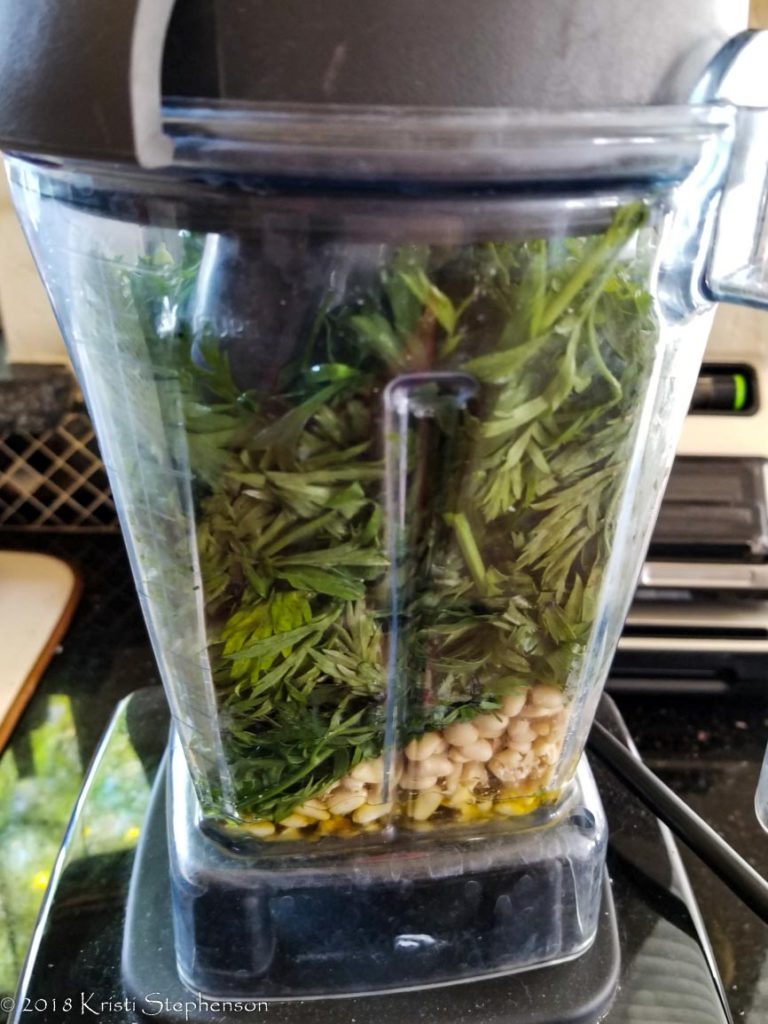 A creative use for fresh and flavorful carrot tops - pesto with a twist!
Ingredients
Carrot tops, 4 packed cups roughly chopped
Pinenuts, 2.5 tablespoons
Walnuts, 4 tablespoons chopped
Garlic, 4 cloves roughly chopped
EVOO, 10 tablespoons plus 1 to finish
Kosher salt, 1 teaspoon
Pepper to taste
Parmesean reggiano, 1 cup grated (reserve)
Instructions
Rinse the carrot tops and remove the majority of the stems that dont have leaves.
Roughly chop the leaves and pack into a measuring cup to see how much you have - use this to adjust the ratios for remaining ingredients.
Set carrot tops aside.
Prep and measure out remaining ingredients.
Add all ingredients to food processor, blender, or Vitamix.
Pulse on medium speed, scrapping down sides as needed.
Once blended into a smooth consistency, remove from food processor to a clean bowl.
Mix in the grated Parmesan.
Add up to an extra tablespoon of EVOO if it looks like it could use it. (Does it look dry or too thick?)
Cover and chill.
Use! This pesto is great smothered on fish, pork, or chicken before baking! Or use to flavor noodles (pasta or veggie), as a dip for bread, etc.
Notes
To freeze, fill an ice cube tray with pesto scoops, freeze, then pop out and vacuum seal in small batches. You can also just spoon in 1 tablespoon amounts onto parchment paper on a cookie sheet, and freeze that way. If you don't have a vacuum sealer, wrap each scoop in saran wrap, and seal in a Ziploc bag. This helps minimize freezer burn from long term storage. Pesto will keep well frozen for at least 6 months.
To store in the fridge, transfer to a jar and cover with olive oil to keep fresh.
https://www.cookcraftcultivate.com/cook/carrot-top-pesto/
Copyright © 2018 Kristi Stephenson. All rights reserved.