One of my biggest food weaknesses is admittedly peanut butter. I love to slather it on lots of things, from toast, to bananas, celery, carrots, apples, crackers, pieces of chocolate … I may even eat *little* (*ahem*) spoonfuls sometimes. Or have you ever tried a spoonful of peanut butter sprinkled with chocolate chips? Anyways… you get the idea.
Well I was recently craving not just peanut butter, but a nice soft, peanut butter cookie. Not the "traditional" kind that tend to have a crisp and crunchy texture, but a tender melt-in-your-mouth cookie.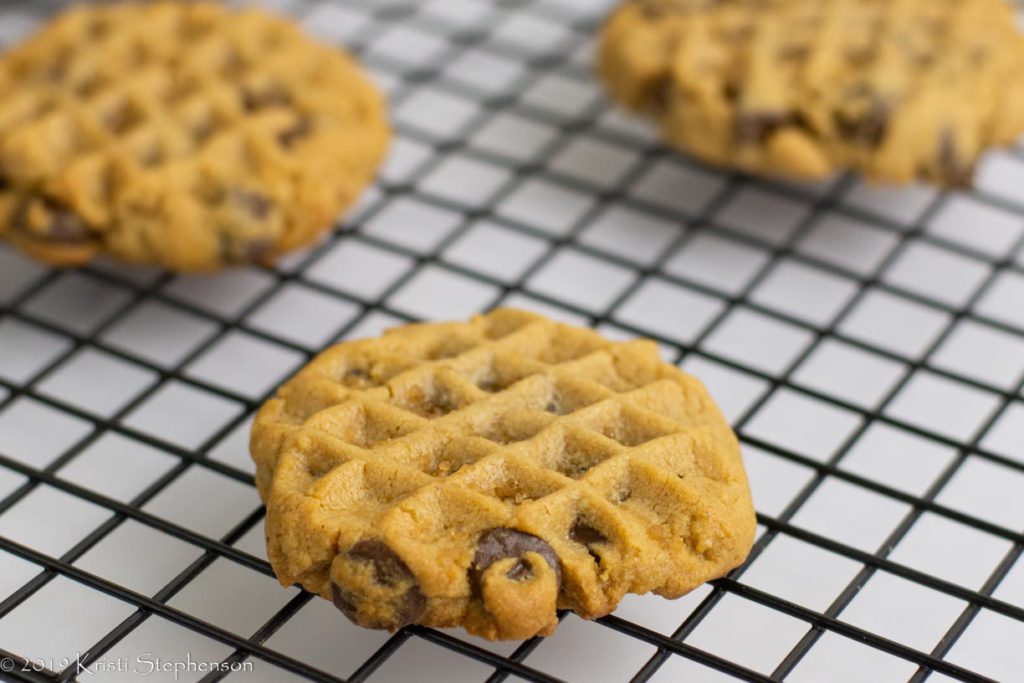 Is your mouth watering yet? 🙂
Searching for "The Perfect" Peanut Butter Cookie Recipe
So, I set out to scour the internet and see what I could find. There were several recipes that made good candidates for a potential soft and tender peanut butter cookie, but I landed on one from Sally's Baking Addiction. She claims it is "the one and only peanut butter cookie recipe you'll ever need again" and that the cookies are "soft, thick, puffy, and will melt in your mouth… not hard or crunchy like traditional peanut butter cookies." AND that they would get softer after a couple days.
All my boxes checked in one recipe! And she does a few things differently that I thought might actually make that difference to get a soft peanut butter cookie. So I gathered my ingredients and set out to put this cookie recipe to the test!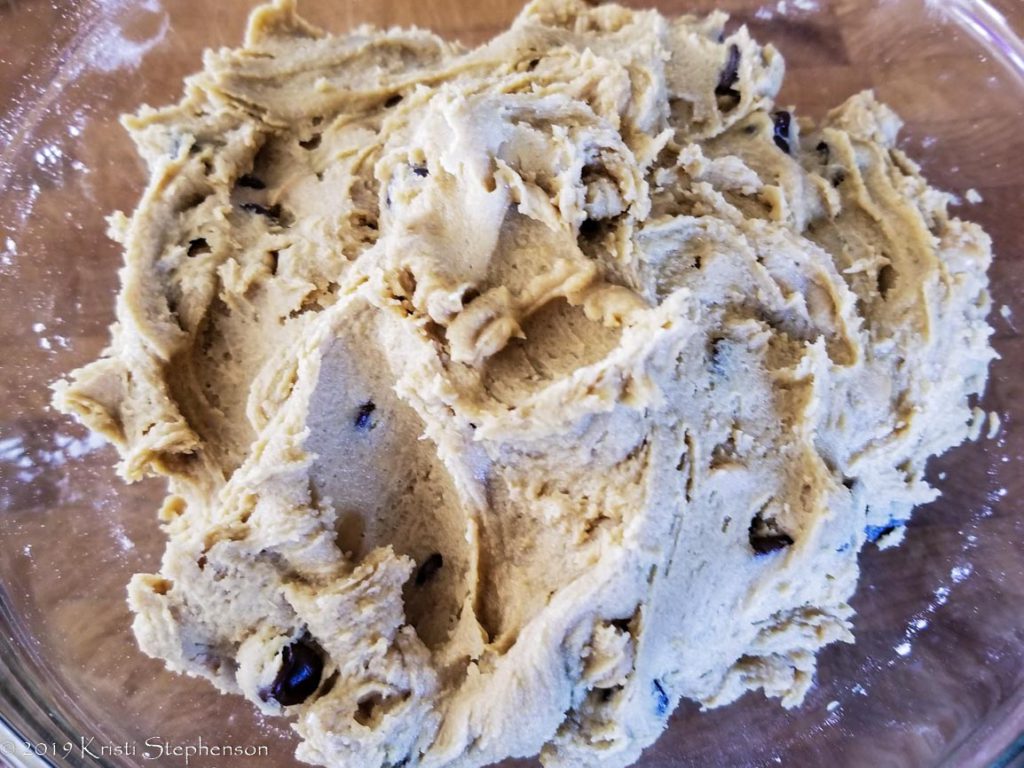 What Type of Peanut Butter to Use?
One other thing I read about peanut butter cookies, is that you should use one of the pre-mixed kinds of peanut butter like Jiff or Skippy.
Some folks I read/watched claimed that if you try to use a natural peanut butter (which is normally what we keep in our cupboard), that it would separate during baking and ruin the cookies. I didn't want to take any chances, so I went with Jiff for this batch. I will probably experiment next time and see if I can get away with the natural peanut butter we usually have in the cupboard. But that will depend on how dire the cookie craving is, and if I have patience for things to go awry or not. This time, I was not willing to risk it 😉
What do you think? What type of peanut butter do you use in your cookies, and does it make a difference in the outcome?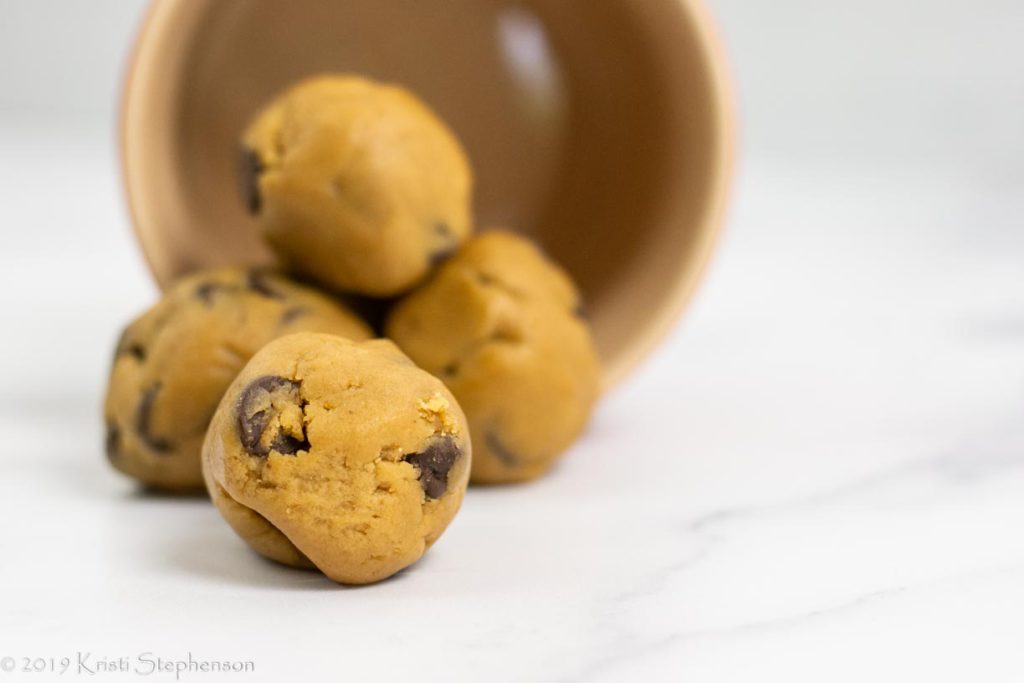 Peanut Butter Cookie RESULTS
I made a few small tweaks to the recipe, and also tried rolling vs. stamping (using my Nordic Cookie Stamps that I got over the holidays). The modified recipe I used follows, and you can also find the original over at Sally's Baking Addiction (link to recipe).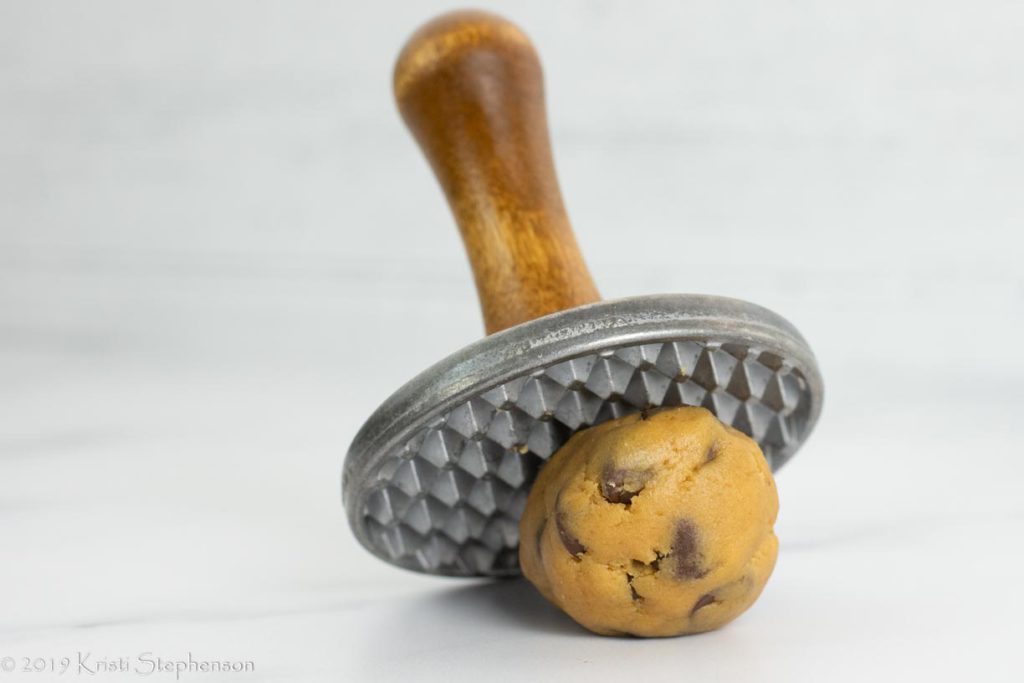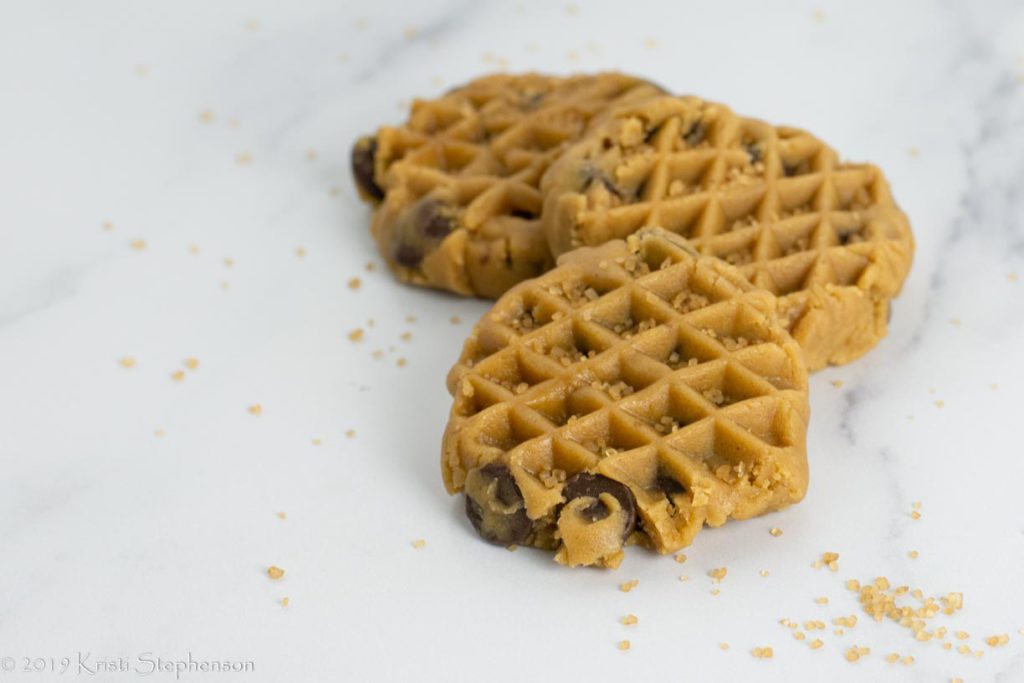 And guess what?!? These cookies WERE perfect! They turned out just as I had hoped, soft, tender, melt-in-your-mouth deliciousness. It was a gooooood day! 🙂
I also tested out freezing them pre- and post- baking. Both methods worked well. Freezing pre-baking, I just popped them in the oven frozen, for an extra couple minutes (~14 total).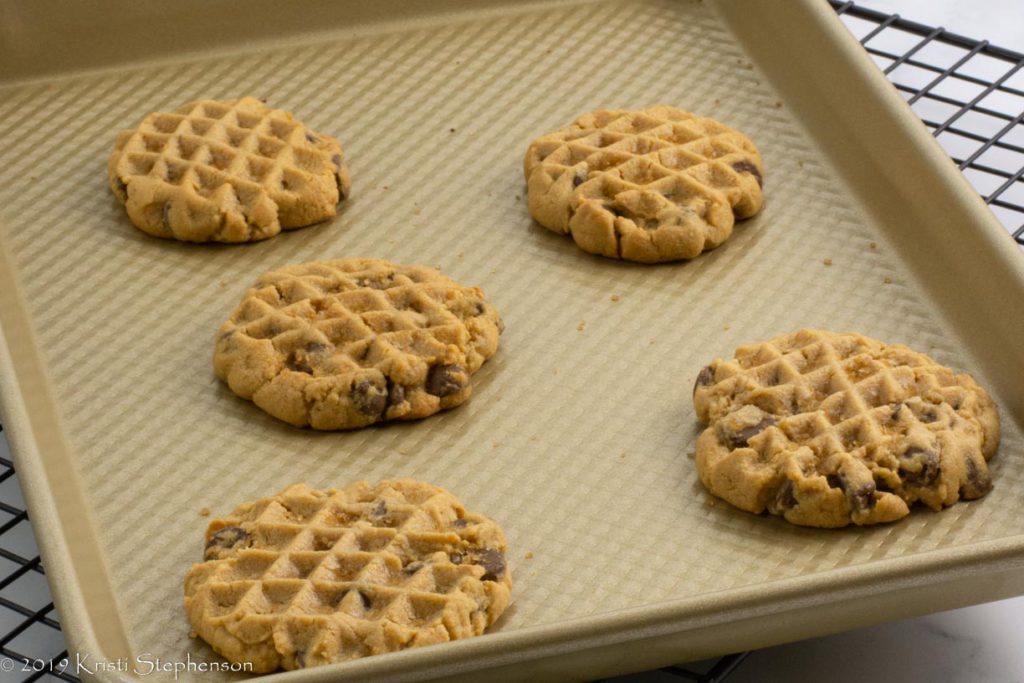 So what are you waiting for? Time to get baking! For more cookie recipe ideas, check out my healthy twist on the classic chocolate chip cookie, or my banana coconut chocolate chip cookie!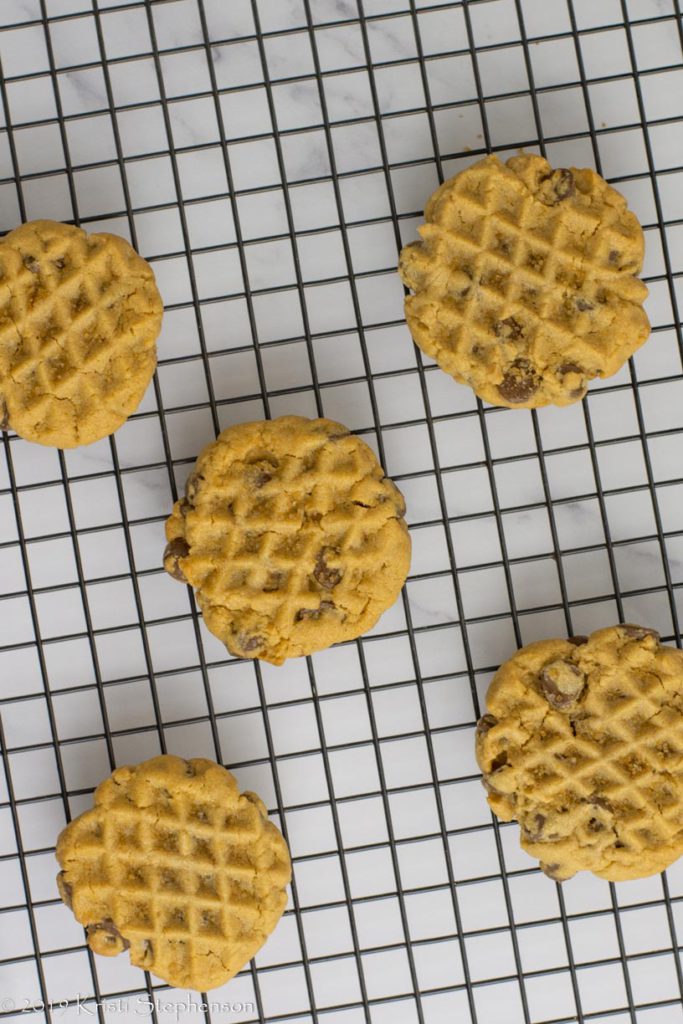 Soft, tender, melt-in-your-mouth peanut butter cookies.
Ingredients
1/2 cup (1 stick) unsalted butter, softened to room temperature
1/2 cup dark brown sugar
1/4 cup granulated sugar
1 large egg
3/4 cup creamy peanut butter (I used Jiff)
1 teaspoon vanilla extract
1/2 teaspoon baking soda
1/2 cup all purpose flour
3/4 cup whole wheat pastry flour
Peanut butter chips - a couple handfuls
Semisweet chocolate chips - a couple handfuls
More sugar for finishing - your choice of type
Instructions
To start:

Whisk together the dry ingredients.
In your stand mixer, or a bowl with a hand beater:

Beat the butter and sugar together until fluffy.
Add the egg and vanilla, and beat until the mixture lightens in color, a couple minutes.
Add the peanut butter and beat well, another couple minutes until light and fluffy.
Add dry ingredients in three additions, mixing just enough to incorporate each time.
Refrigerate the dough for at least 30 minutes (and up to overnight).
Shape:

(Preheat oven to 350°F.)
Roll the dough into balls (I used a 1.5T scoop leveled off to measure, then rolled into balls).
Optional: roll the dough balls in sugar before putting on the cookie sheet. I used evaporated cane sugar for this, but you could also use granulated sugar, raw sugar, etc depending on how large of crystals you'd like.
Place the dough balls onto a non-stick cooking sheet.
(Some of the balls I pressed with a cookie stamp, others I left full size.)
Bake:

Bake @ 350°F until the cookies are just barely cracking on the top.
For the dough balls I baked 11 minutes.
For the stamped cookies I baked 9 minutes.
Notes
If freezing cookies pre-baking, roll into balls, and then wrap / seal with a food saver / etc, and freeze. To bake these cookies, pull directly from the freezer and add 2-3 minutes to the baking time. This is a great way to have fresh-baked cookies at the ready any time!
Nutrition Facts
Soft Peanut Butter Cookies
Serves: 36
Amount Per Serving 1 cookie
Calories

118

% Daily Value*
Total Fat

7

10.8%
Saturated Fat
0
Trans Fat
Cholesterol
0
Sodium
0
Total Carbohydrate

12

4%
Dietary Fiber

1

4%
Sugars

8

Protein

2
| | |
| --- | --- |
| Vitamin A | Vitamin C |
| Calcium | Iron |
* Percent Daily Values are based on a 2,000 calorie diet. Your daily values may be higher or lower depending on your calorie needs.
https://www.cookcraftcultivate.com/cook/soft-peanut-butter-cookies/
Copyright © 2018 Kristi Stephenson. All rights reserved.