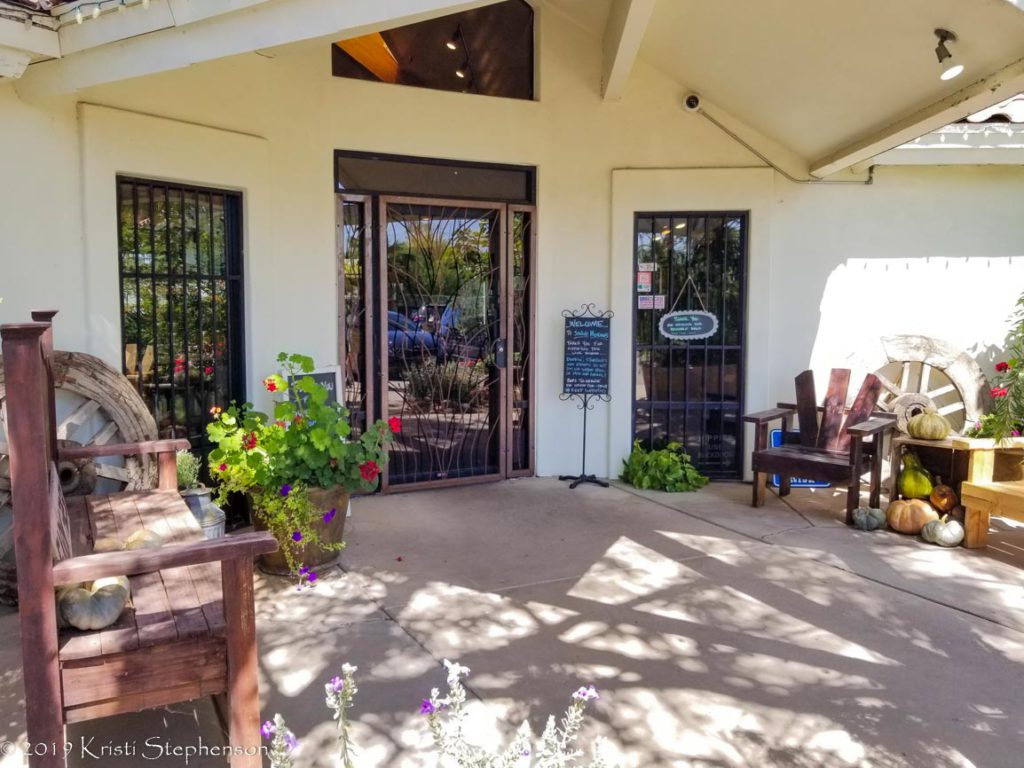 Singh Meadows is one of our favorite local spots to visit on the weekend! It is just south of Scottsdale city limits in Tempe. There are so many wonderful things about this spot! It is a fantastic farmers market for picking up some locally grown produce. AND it is a tasty breakfast/lunch spot serving up unique farm to table dishes in a relaxed park-like setting.
What Can You Find There?
Prepared Foods
The food counter at Singh Meadows features a rotating seasonal menu with delicious breakfast/brunch/lunch dishes. Food options range from roasted vegetable and duck egg frittata, to breakfast tacos, to a falafel sandwich, and so much more! There is something for everyone, vegetarian and gluten free included. Every dish at Singh Meadows is made from delicious and wholesome foods, plenty of farm fresh veggies, and a unique twist on flavors that always takes me pleasantly by surprise. (Green pea hummus garnished with flowers anyone?)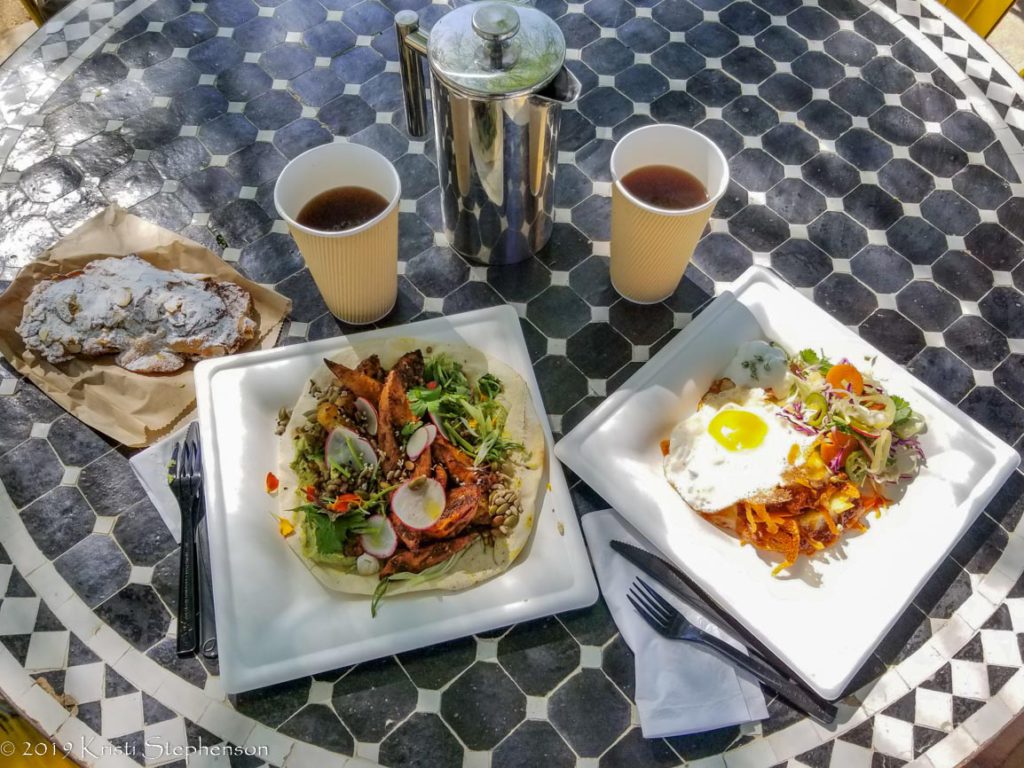 Moroccan Carrot and Sweet Potato Pita

Red Chile Pork & Yuma Farmers Cheese Quesadilla
Baked Goods
Don't miss picking up one of these almond croissants. They are made by Tammie Coe Cakes and available at Singh Meadows during the weekend farmers market. They feature other delectable baked goods as well (including fresh loaves of bread from MJ Bread). But if you want to try any of these other items, they have to be an addition. The almond croissant is still a mandatory purchase. We never leave without one. Although it may not make it past the parking lot 😉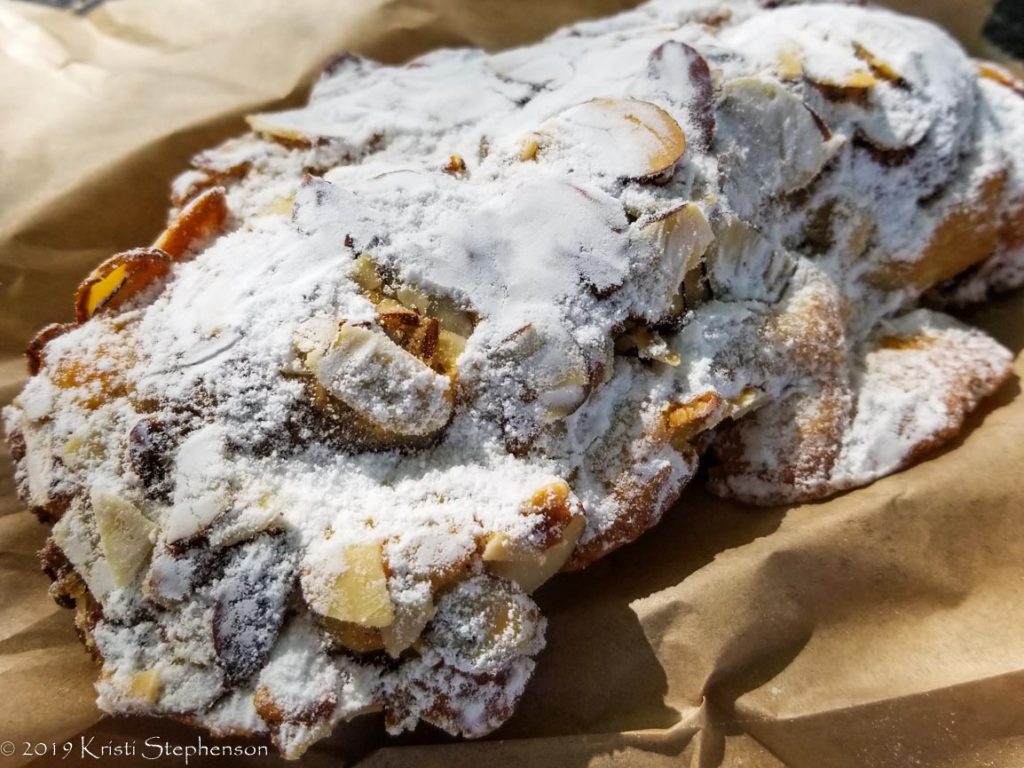 Fresh Condiments, Juices, Etc
If baked goods aren't your thing, you can still find a host of other locally prepared goodies. Dips, dressings, spicy mustard (Wonder Mustard, crafted locally), and fresh juices, to name a few.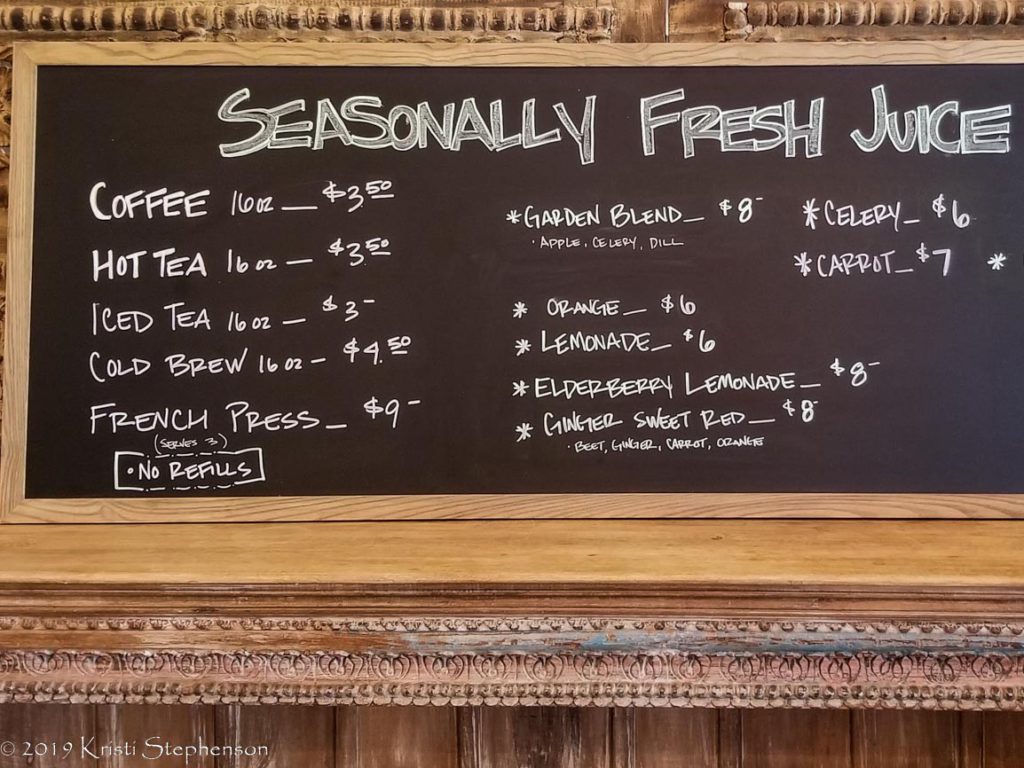 Local Produce
If you want to be adventurous, sign up for one of their produce baskets! They pre-fill a giant basket with everything they are harvesting fresh. Send a message on their Facebook page before the weekend. (They usually put a notice up on Wednesday or Thursday asking for requests.) Just let them know when you want to pick up your basket, and it will be waiting for you on the day you request. All you have to do is pick it up, pay, and go.
The produce basket has been a fun way for us to explore some new veggies. And, I have discovered I like the adventure of getting a fresh bundle of produce, then building our menu around that. It is a great way to get out of the shopping/cooking rut, and push yourself to find some new recipes!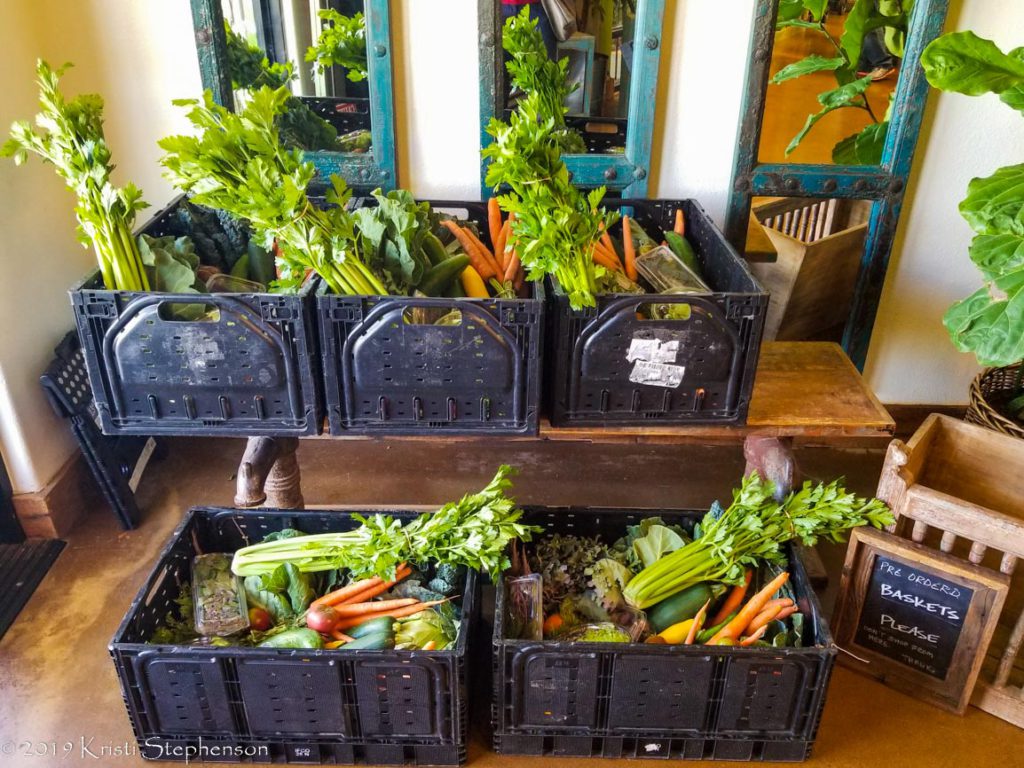 Most of the produce sold at Singh Meadows is grown on their own farm a few miles away. What they don't grow themselves, they bring in from other local Arizona farms.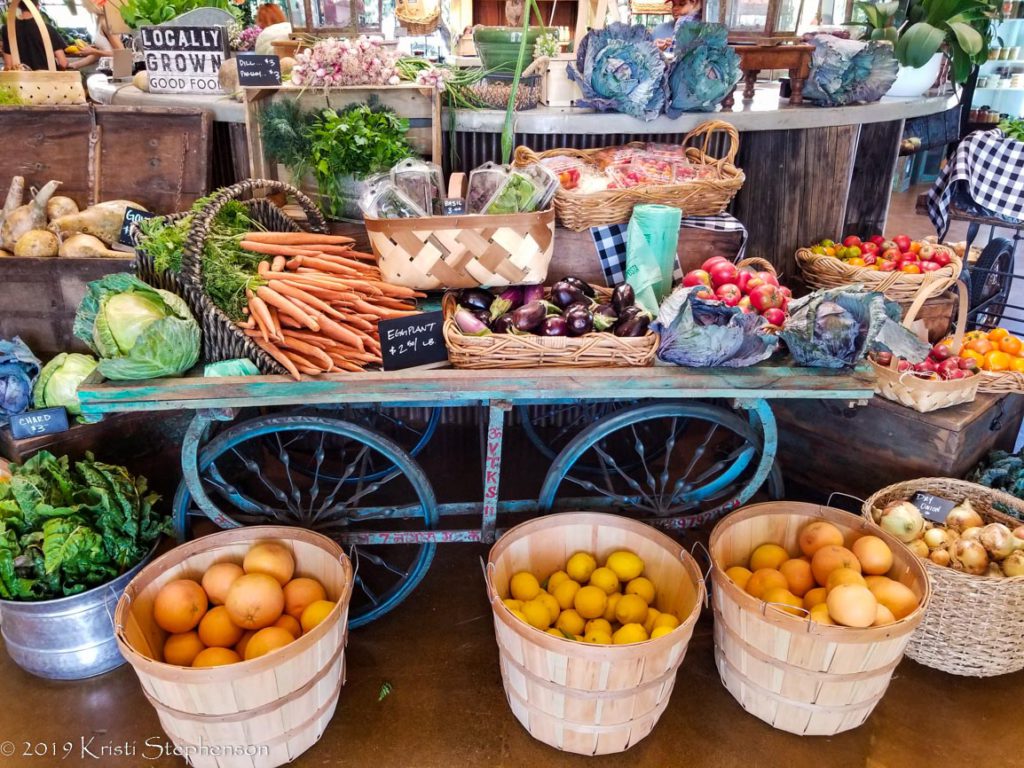 What is the Environment Like?
After you've pick out your produce and any other tasty goodies, ordered your food at the counter and picked up a coffee, hot tea, or fresh juice, head out the door to enjoy the lovely park like setting. Singh Meadows was a project to re-purpose the old Rio Salado golf course in Tempe. The Singh's have been working for years to revive the land. They have converted it to a peaceful place where members of the community can enjoy time together with friends and family.
Take a look at the Singh Meadows Facebook page to see the current harvest and find out what will be available at the market. Other planned events are also mentioned here. (They had an evening circus on site a few weeks ago!)
Where Can You Find Singh Meadows?
Below is the map for where you can find Singh Meadows. I hope you take time out of an upcoming weekend to go experience this little slice of heaven for yourself. It is a wonderful spot to relax and disconnect from our busy day to day!
Local Spot Summary!
Here's my final checklist for this local spot!
Food – Creative dishes that incorporate much of the farm fresh produce. Every dish is packed with delicious and unique flavors!
Drinks – Coffee from local roasters, brewed or french press. You can also find hot teas and fresh juices.
Outdoor space – Yes, a beautiful grassy meadow with trees, a pond, and yard games.
Dog friendly – Yes, outside of the market.
Seating space – Lots of homey tables and chairs. There are also blankets available if you prefer to relax picnic-style.