Re-purposing in the Kitchen
Today's post follows on the theme of re-purposing kitchen leftovers that would otherwise be tossed. Last time we talked about making crackers from your left over un-refreshed sourdough starter. Today we'll take a look at one method for using the whey from yogurt making. Specifically, using the whey as a marinade for your meat. (If you're curious about how to make your own homemade yogurt, take a look at this post. It's surprisingly simple!)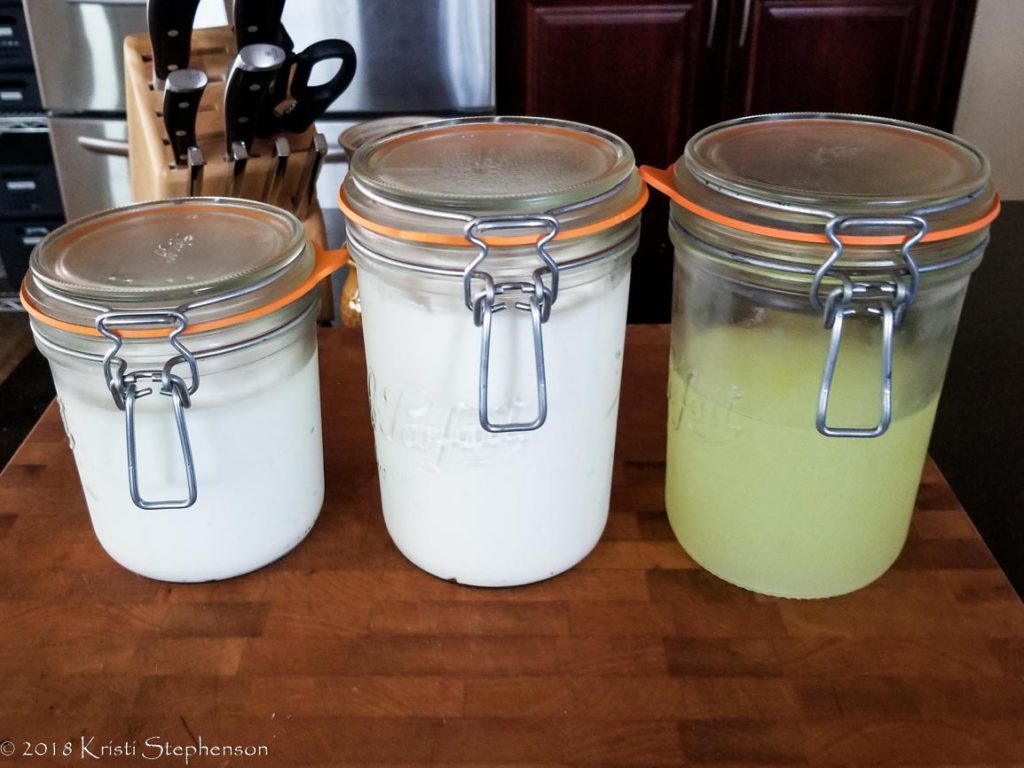 I don't know about you, but I always feel particularly fulfilled in the kitchen when I can take something that would otherwise be tossed, and re-purpose it for something tasty 🙂 I'd love to hear about some creative re-purposing you've tried; leave a comment if you have something to share!
Ideas for Re-Purposing Whey
There are are actually several ways you can use the leftover whey from yogurt making (pun intended ;P). I've experimented with it in my baking, and even tried making ricotta cheese. The ricotta cheese didn't work out the first time – something I need to try perfecting down the road.
Using it as a substitute for other liquid/dairy in some of my baking has, however, proved tasty. As an idea, I was making a cobbler that called for milk in the batter topping. I hadn't saved enough milk aside, so I ended up substituting in about half of the volume with whey. And you know what? It was delicious! I was serving it to some dinner guests, and they wanted to know what was in it that made it so tasty… 😉
Today, however, I wanted to explore a simple and practical use – using whey as a marinade for meat.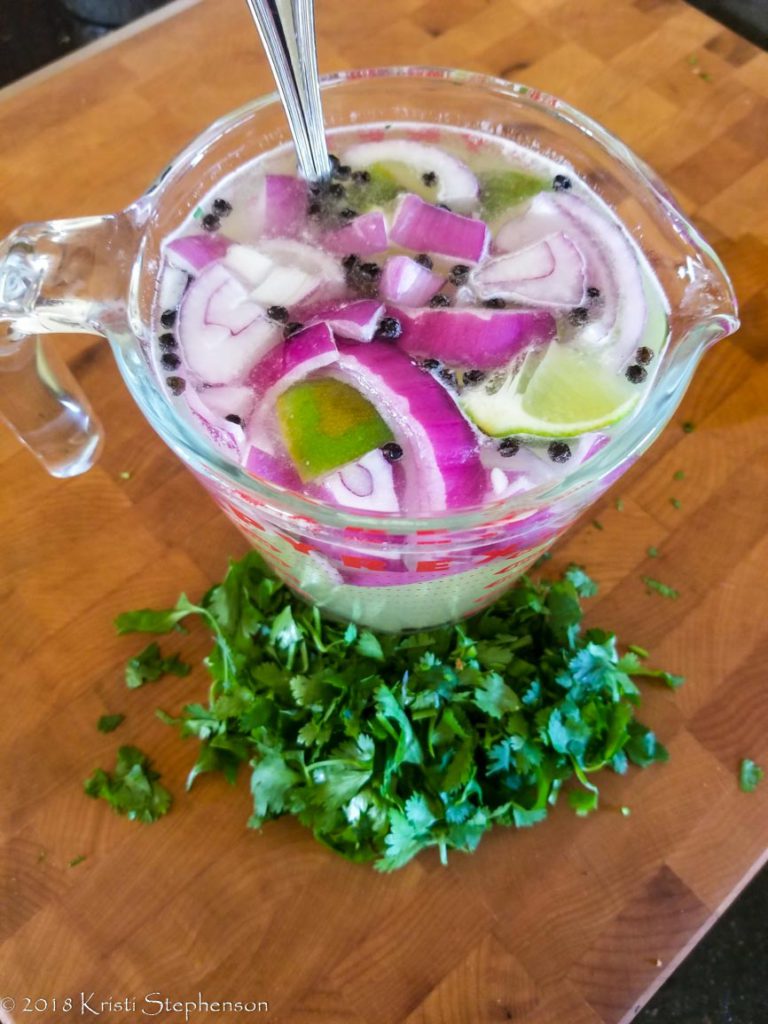 Brining (an aside)
As you probably know, there are different ways to add flavor to meat and and help it retain its moisture. One is brining in a high salt solution with some other aromatics added in – the salt helps transfer moisture into the meat and keep it there. This can be a particularly useful method with leaner cuts of meat, since they tend to dry out when cooked.
As an aside, I found a really nice basic brine recipe that I use for quick reference, particularly on the salt to water ratio for a quick 1 hour brine on things like chicken breast and pork chops. Check out this blog post for the specifics.
A basic ratio for a quick brine is 1/2 cup kosher salt to 2 quarts water. From there, you can scale and/or add other aromatics.
At these ratios you should be able to get the salt to dissolve just by stirring well, without needing to warm the water first. For very high-salt brines, you often need to heat the water to get the salt fully dissolved.
Marinades: The Basics
Another common method for flavoring meat is marinading in a solution that is typically acidic, along with aromatics, fats, and sometimes sweet. The mom of one of my college friends used to always tell us a marinade should have three components. With this key, you could make any number of creative and effective marinades. Ready?
Something acidic, to help tenderize the meat and open it up for flavors. (Think vinegar or citrus juice.)
A fat, to help transport the flavors into the meat. (Think healthy oils like EVOO, coconut, or avocado.)
A sweet, to keep the flavors locked in. (Think honey, fruit juice, fruit nectar, even maple syrup!)
And a bonus – other aromatics or flavors you want incorporated. (Think fresh herbs, smashed garlic, sliced onion, sliced chilies for some heat, something smokey like chipotle or liquid smoke, other spices like curry/cumin/garam masala. The sky's really the limit here!)
I'm not sure if there is scientific evidence to back this up, but I do think that if you utilize these three to four types of ingredients you will end up with a winner every time. And it gives you a basic recipe to follow while leaving you with full flexibility on the flavor profiles! Perfect for a budding creative cook 🙂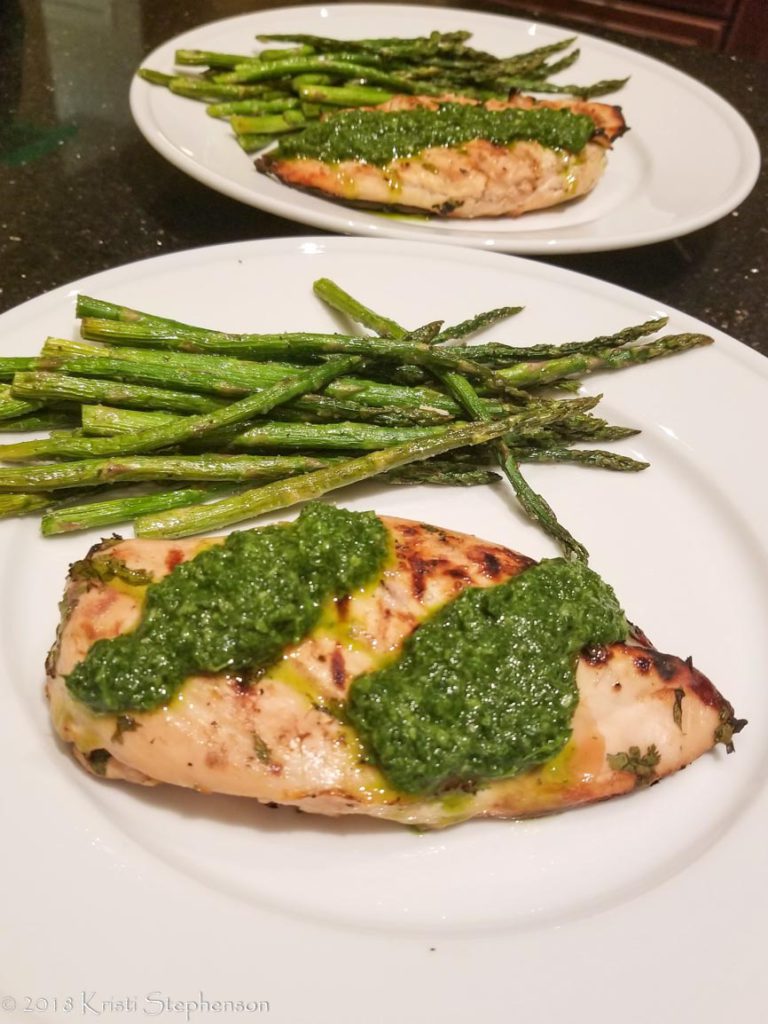 Marinades: Incorporating Whey
So how does whey fit into the picture? Well it turns out that whey is reasonably acidic. Once I learned that it got my wheels turning about where I could use something acidic. Since marinades require an acidic element, using the whey as a marinade was a natural fit. Also, to boost my confidence on combining whey with meats, I had read in the Yogurt Culture book I've been referencing, a suggestion for poaching fish in whey. So I figured at least you could combine it with meat and it wouldn't be a disaster 😉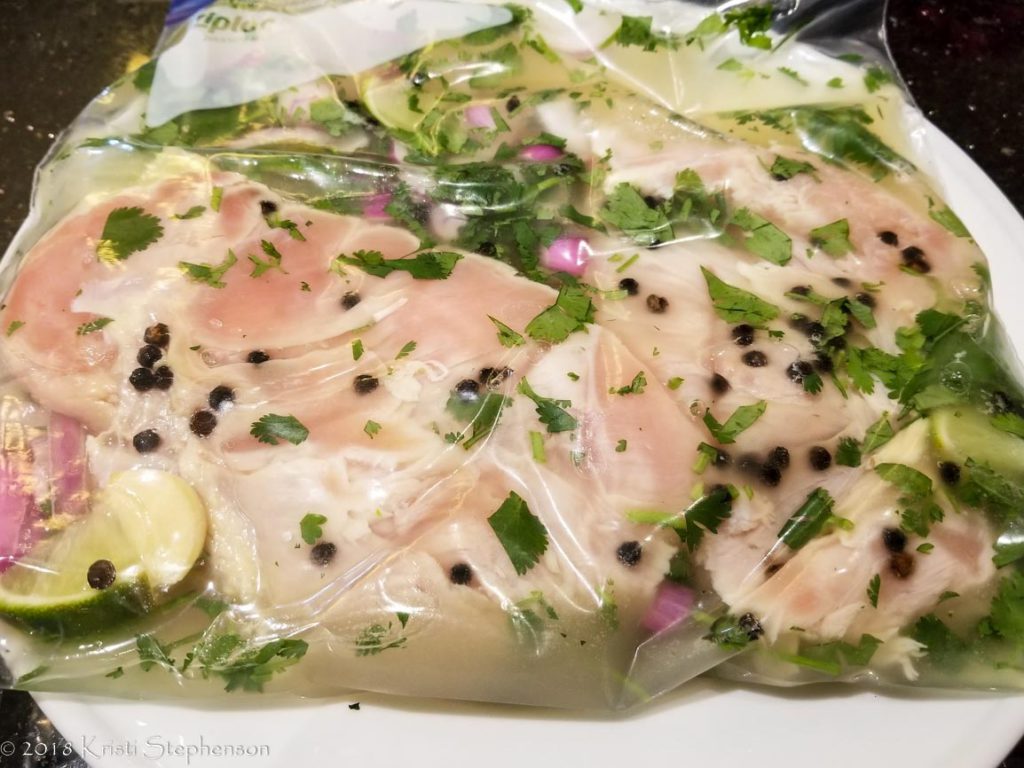 I've tried whey as a marinade now with both pork and chicken, and really like the flavor complexity it adds to the meat. It brings something like a nuttiness to the dish. It also does seem to help with tenderizing/moisture retention, so I think it's been a success so far! Check out a few of the flavor combinations I've tried. Give one a try yourself, or make a few modifications and experiment!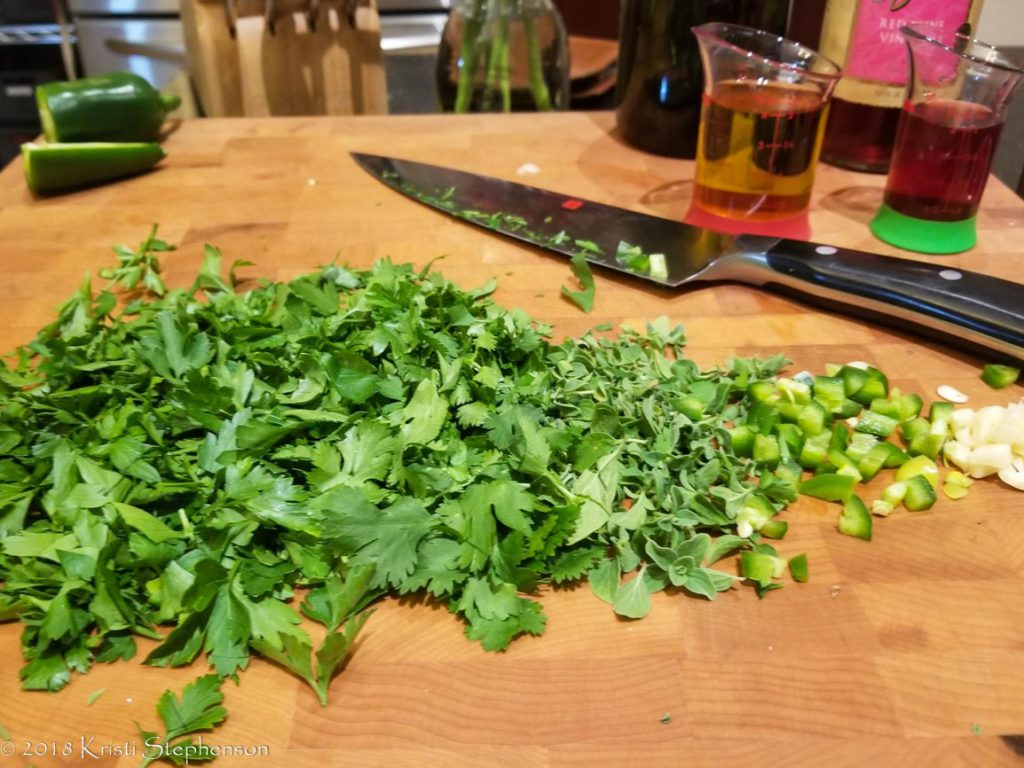 Ingredients
Pork #1 - The Basic

Whey, 1-2 cups
Peppercorns
Bay Leaves
Pork chops, 4-6
Pork #2 - A Variation on Pork Souvlaki

Whey, 1 cup
EVOO, 1/2 cup
Dried oregano, 1 teaspoon
Pork shoulder or leg, chopped into 1-inch cubes, 1-1 1/2 pounds
Chicken #1 - South American Aromatics

Whey, 1-2 cups
Onion, 1/2 sliced
Garlic, 2 cloves smashed
Cilantro, 1/4 - 1/2 cup roughly chopped
Lime, quartered
Salt, a couple pinches
Chicken breasts, 4-6

Serve with Chimichurri sauce (recipe follows)
For the 1 cup of parsley, use 1/3 cup cilantro and 2/3 cup parsley
Substitute freshly diced jalapeno for the red pepper flakes
Chicken #2 - Herb Infused

Whey, 2 cups
EVOO, 1/4 - 1/2 cup
Fresh herbs, about 10 sprigs roughly chopped (thyme and oregano work well)
Peppercorns, 1/2 Tablespoon
Chicken tenders, 1-2 pounds
Chicken #3 - Yogurt Curry

Plain Greek yogurt, 1 cup
Whey, 1/2 cup, or until yogurt is thinned but still has some consistency to it
Curry (I like Rogan Josh but any will do), 2-3 Tablespoons
Chicken breasts or thighs, 4-6
Instructions
Select the marinade from above you would like to try, and follow these instructions:

Mix all marinade ingredients together in a medium-large bowl.
Remove meat from packaging and pat dry.
If any excess fat is present, trim.
Either add meat to bowl with marinade, or combine both into a ziploc bag. Ensure meat is covered well.
Marinade at least 1 hour and up to 4 hours, turning meat at least once.
Heat grill to high (~450°F).
Add meat to grill. If no salt was used in marinade, season with salt and pepper as you place onto the grill.
Grill meat til done, to 145°F for Pork, and 165°F for Chicken.
https://www.cookcraftcultivate.com/cook/whey-as-marinade/
Copyright © 2018 Kristi Stephenson. All rights reserved.